Our Friend Jennifer Allwood has been using our single use and reusable stencils for many years to create her fun and enjoyable DIY projects on her site The Magic Brush.
Any of the designs below can be further customized (resized, different text, etc.), just use our Estimate Form
As seen at the The Magic Brush
Growth Chart

Available in Single Use or Reusable Formats.
Single use is in one piece, 11" x 72" stencil area

Custom Words
Two ideas shown, put your own name or word in. Size varies from 48 to 60" depending on length of word. Let us know if you have any size limitations.

Available in Single Use or reusable.

As seen at The Magic Brush

Assorted Words


Available in Single Use or reusable.


As seen at The Magic Brush
House Rules
20" w x 43" tall.

Available in Single Use or Reusable Formats
As seen at The Magic Brush
Happy Fall Y'all
19x19"
Available in Single Use or Reusable Formats

As seen at The Magic Brush
Joy


14x48"

Available in Single Use or Reusable Formats

As seen at The Magic Brush
Always Give Thanks
18x18"

Available in Single Use or Reusable Formats
As seen at The Magic Brush
Joy to the World

Available in Single Use or Reusable Formats. 2 Sizes.

O Come...
18x18" or 6" x 42"


Available in Single Use or Reusable Formats 2 Sizes.

As seen at The Magic Brush
Let it Snow
18"w x19.5"h

Available in Single Use or Reusable Formats

As seen at The Magic Brush
Harvest Sign
48" Tall x 8" Wide.

Available in Single Use or Reusable Formats
Here are some popular related designs
"House Rules"
20x42", three variations (click on image above to see all)
Available in Single Use* or Reusable Formats




Vertical Words


Great for Barnwood projects.
All are 48" tall x ~5.5 to 7.5" wide, except JOY, 14" wide.
Available Single Use* or Reusable format.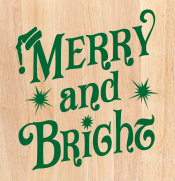 Merry and Bright
18x22"

Available in Single Use or Reusable Formats
Love is Patient

As seen at The Magic Brush

Large scale projects are also possible- each project is different, the wording, size, layout etc. is best adjusted for your location. Cost is generally based on total length, $5.99 per foot. Please use our estimate form.